We are excited to share with you the latest creation from industrious high school student from Oahu Arjun Sharma.  Arjun first shared with us his  Beach Cleanup App  last year inspiring us to share in community  beach cleanups around our islands. While he continues to grow and improve CleanMyBeach while simultaneously working on his academics, this ingenious young man has added a new project to apply his talents to the current crisis of Covid-19.

After recognizing the deleterious effect of this health care challenge on our community, Sharma also realized that young people were not taking the issue seriously enough.  In response he put his talent into creating a new app that will assist is sharing important information and rouse a greater response to this health risk.
"I've been developing an app regarding the virus called "Youth Covid-19 Awareness".  My goal is to raise awareness on the dangers of Covid-19, specifically for those of my age group who may feel "immune" to the virus (but who are still very capable of asymptomatically spreading it to their peers, families and communities). This is a very important topic to me.",  Sharma shared.
"I've now partnered with Harvard's Coronavirus Visualization Team (CVT) to expand our efforts to inform and change youth behavior. I think this will be a great opportunity to leverage the skills of the CVT team to spread awareness and improve the YCA app and program!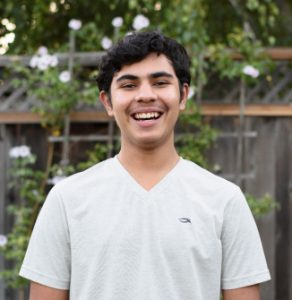 I've updated the YCA website with more details on why action and information are especially time-sensitive for Hawaii, now that the state has relaxed social-distancing guidelines. Some key points are that, as mentioned in a CivilBeat article written a few days ago, Hawaii has a large amount of "multi-generational housing", which makes it very easy for the youth to spread the virus to their families.
Moreover, as mentioned earlier, asymptomatic spreading and a potential reopening of the island now could have devastating effects by increasing the speed and spread of the virus. We've seen that in Japan, several clusters of cases were linked to young, asymptomatic spreaders of the virus. Similarly, the number of new cases in Florida has skyrocketed recently as the state has reopened, and this is driven primarily by the state's youth, who have the virus at nearly twice the rate of the older demographic.
Another key factor is that so much is still unknown about COVID-19. Other viruses, such as varicella (chickenpox) virus and herpes virus, remain in the body for life. Yet others, such as EBV and HPV, are linked to cancer. This is not to cause alarm, but rather to make clear that we do not yet know the long-term impacts of COVID-19, and caution, within reason, is important.
Because of these factors, changing youth behavior towards the virus through YCA is particularly relevant to Hawaii right now. It's necessary that Hawaii's youth are made more aware of the dangers of COVID-19, so that they become more conscious of their actions and less likely to spread the virus asymptotically. Furthermore, this awareness needs to be raised now, so that we can better prepare for when the island reopens and tourist activity resumes.", he further explained about the latest updates.
We are inspired by Arjun Sharma; not just as an savvy tech designer but as a conscious part of our community always looking to do good in the world.  Please check out his website and video below and share with your friends and family.
Mahalo to all those bringing there gifts into being to share with Hawaii and the world.
Clean My Beach website:  https://cleanmyproject.wordpress.com/
Clean My Beach article: https://www.consciousmaui.com/beach-cleanup-app-connecting-made-easier/
Youth Covid-19 Awareness website: https://projectyca.wordpress.com/
Youth Covid-19 Awareness video: https://www.youtube.com/watch?v=uWB-DdPHshU