Volunteering as a Remedy for Loneliness
When creating this website I knew I wanted to include a page to list Opportunities to Volunteer.  Supporting the land and water with community has always been an intention with this project.  I wanted to make it easy for people to find opportunities and be able to participate with our local non profits to support them.  What I didn't realize was how important volunteering is for the individual doing it.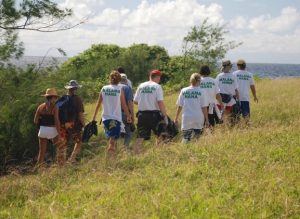 In a recent article I read in Scientific America I found out that volunteering can serve as a remedy to loneliness.  This article revealed that between a quarter to half the population experiences loneliness.  Loneliness can be the precursor to physical and mental issues including heart disease, cancer and depression.  One study found that with as little as 2 hours a week of volunteering, those who felt loneliness had felt relief.  The effects increase as you offer more time to volunteer particularly as we get older.  The demographics for those who feel loneliest are those over 65 years of age and those under 25.  This split in ages makes a great opportunity for elders to teach and mentor younger people as a benefit for both of these groups.
The article also points out how volunteering can bring meaning into our lives.  Giving our lives a sense of purpose increases our sense of well being.  In addition, the increased connections can stimulate brain activity protecting us from cognitive decline.  For all of these reasons volunteering is a great thing for an individual as well as our community at large.
My mother used to say the old proverb,"many hands make light work" to encourage participation in an activity.  I always say, " If we each do a little, we can do a lot."  Whether you are choosing to volunteer for the service it provides or for your own well being, know that it makes a big difference for everyone when we connect into our community.
For Opportunities to Volunteer, click Here.
Know a non profit that is Eco-friendly, supports Hawaiian culture or is committed to preservation?  Click Here to get a free listing and placement on our Opportunities to Volunteer page.
Photo from Malama Hana.
Source article from Scientific America Here.