Sun, Wind, Surf and Safety on Maui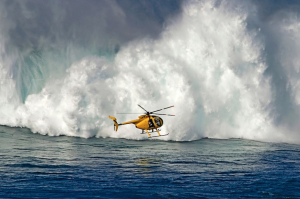 Aloha,
Being aware of our surroundings is a necessity for life. We want you to experience the best Maui has to offer. We also want you to have positive memories that will last a lifetime.
Maui is not a theme park, you must be conscious to the fact that the marine animals you will likely encounter are WILD. Many of our paths and trails are also wild in nature. With common sense and a healthy respect for nature you are entirely safe. You will want to be aware of the power of the sun, the wind and the waves in particular.
SUN – To ensure comfort while visiting Maui, take good care of your skin. Avoid getting a sunburn. A sunburn at the beginning of the trip will make for a bad time. Wear hats, sunglasses, protective clothing, and reef safe sunscreen. You know your skin better than anyone. Besides, you don't want to end up looking like Sebastian, you know, the little crab guy from The Little Mermaid? So cover up!
WIND – Be aware of the wind especially on the water, the wind can quickly blow you in a direction you may not want to go, into rocks or out to sea. The trade winds are the most common wind on Maui, almost everyday around 11:30 am they start blowing. If you want to go to the beach on the North shore go early before the sand starts to fly. To find out more about the weather on Maui for the day check out ConsciousMaui.com 's daily weather report. For an explanation of How to Read the Surf and Weather Report click here.
WAVES – The waves keep coming even when tiny humans have had enough. Be smart when choosing a beach for swimming. If you have questions ask the lifeguard, that is why they are there. While you may not be safe swimming at one beach there is likely a beach down the road with great swimming conditions. The lifeguard can recommend a better option for you based on the surf conditions on that specific day.
Thank you for checking out our website.  ConsciousMaui.com was created out of the desire to share all the wonderful ways to support Maui in sustainability. Please visit us on facebook and tell your friends about ConsciousMaui.com.
Mahalo