Quick and Easy Magical Face and Body Scrub that happens to be tasty too – Just in Case
Sometimes working in the garden can get pretty muddy here on Maui. This is a quick, invigorating way to get the mud off. Especially if you are a full contact gardner. As humans we figure out pretty quickly how to get clean and you probably already have a fun and exciting way to get the mud off your face. Here's another way to get the mud off of your skin. Keep in mind while this concoction tastes good in the mouth it will sting in the eyes. Scrub responsibly.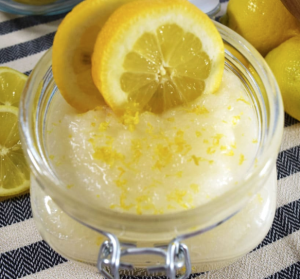 You will need:
1 clean bowl with a lid
1 small spoon
1/4 cup Coconut Oil
1/2 cup Sugar
1 tsp Lemon Juice
Put all ingredients in a bowl, mix and take into the shower.
This recipe will last in the fridge for a couple of days. Unless you would like ants to add themselves to your fun new scrub I would keep it in a sealed container or the fridge.