Mahalo for your Kokua! ( koh-koo-ah)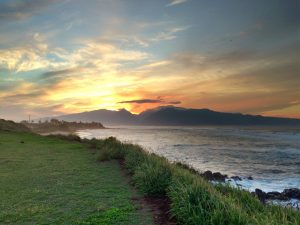 From a very young age children in Hawaii are taught a very important concept called Kokua.
Kokua is the word the people of Hawaii use to describe the spirit of kindness accompanied by a desire to help one another, without expecting anything in return.
Showing consideration and kindness towards others in the community without expecting anything in return is part of what makes life on Maui so satisfying. This is Kokua.
Whether you were born here, transplanted here or just stopping by for a visit you are part of the Maui community.
To learn other Hawaiian words visit our blog titled Everyday Hawaiian Words and Phrases.
Here are 3 examples of ways to practice Kokua:
1. We share the road. We look out for cyclists and we allow faster moving cars to pass us on the road. If we notice several cars lining up behind our car, we use our signal, and find a safe place to pull off the road to let the faster cars behind us go. This considerate maneuver allows those not sightseeing to get on with their day. Simultaneously this practice gives us the time we need to relax and enjoy ourselves without someone riding our bumper. Now we can safely take pictures of rainbows, whales and sunsets at our own pace while taking the needs of others into consideration.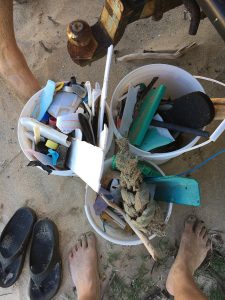 2. We keep our beaches clean. Although we get all warm and fuzzy when we see it happening, locals don't expect visitors to clean up our beaches while vacationing here. We don't like seeing people leave trash laying around either. Many of the locals make time in their days to do un-sponsored and sponsored beach clean ups. This practice keeps the beaches clean and beautiful for the health of the environment and for the enjoyment of our visitors. We want you to have a lovely time. We want your photos of our beaches to be beautiful and not full of trash. Trash from all over the world washes up on our beaches, we realize we have no business leaving anything extra on the beach that doesn't belong there. The ocean trash crisis could get out of hand really quickly if we didn't stay on top of it.  Check out our calendar for any sponsored beach cleanups.
3. We show Aloha. When watching sunrises, sunsets or rainbows. We as humans sometimes get excited "to see" and we forget to look around our ourselves to ensure we are being considerate of others. Sometimes we find ourselves in the awkward position of standing right in front of a seated person enjoying the same view we are so eager to take in. It's okay, it happens. The situation can be made right by simply acknowledging the needs of other people and rearranging ourselves accordingly. With a little awareness it is possible to comfortably enjoy the company of people you have not yet met.
We welcome you to our island home and hope you have an amazing time. Please feel free to see what else ConsciousMaui.com has to offer.  We post local events and a daily weather and surf report for your enjoyment.
Mahalo for your Kokua!