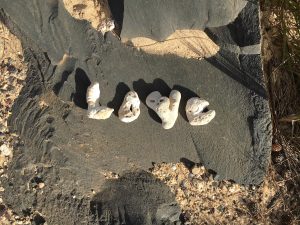 Years ago when I was making arrangements to move to Maui, my Maui real estate agent asked me if I was in a relationship. I was not. She said if you want to be in a relationship while living on Maui you will need to bring love with you and so I did. But what I learned is, the same way I went about finding love off of Maui would totally work on Maui.
The change had to be made within myself.
That being said, I have many wonderful single friends on Maui. Single friends that would love to be in love, you know what I'm saying… If this sounds familiar to you here are a few things that worked for me and may work for you too.
1. Fall in love with yourself first, realize that you are enough.
2. There will be a time that love will show itself to you. It is already there. When you are ready to see love… You will.
3. When you are not searching for love it will show up. Love will show up when you let go and allow for it.
4. Form a better relationship with yourself. Practice good health. Take care of you mind, body and spirit. Connect with others that lift you up and say goodbye to those that bring you down. For me this included media and entertainment. Listening to more cheerful music, Cutting back on television programs. I decided to only consume entertainment that made me laugh and feel good, like the Big Bang Theory. No drama, all laughter.
5. Once you change one area of your life for the better it will affect all other areas of your life.  The different areas of your life will come together because everything is connected.
6. A large part of forming a better relationship with yourself is eating well. One of the first ideas we are taught as children is, "You are what you eat."
Eat well, eat from a plant based plate, eat to live.  Nurture yourself, this is self love. Maui is the perfect place to eat fresh fruit and vegetables.
7. Stop comparing your life to the lives of others, particularly the fairy tales seen on facebook, instagram, snapchat, twitter & chick flicks.
Things are not always what they seem and if the fairy tales are true right now, they weren't always. We are all in different places on our journeys.
8. Be open to receive love. Smile. Put forth an open and approachable energy. Get out and about. Do things that make you happy. Maybe take yoga classes, or art lessons, learn hula dancing, take surf lessons, or volunteer. Doing the types of activities that bring you joy will put you on the path with others sharing your interests and love and friendships will show up.
9. Be available for love, make love a top priority. If work is your number one priority then there may be an opportunity for fine tuning.
If you still choose to put work above love that is okay, you can open to love  at any time.
10. If you are single right now, use this time to work on yourself.  So when the right one comes along you have something to share.
11. Let go of expectations. Expectations lead to disappointment. Love others where they are and how they are. Not everyone is meant for you on this part of your journeys, and that is okay.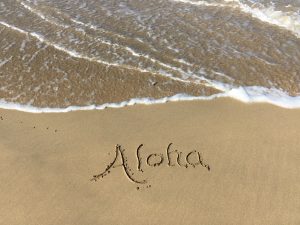 Remember you are love. Be love to attract love.
If you are getting good information from our website please share your experience with others by telling your friends about us. Aloha.