23apr6:30 pm8:30 pmWonderful Communication ClassGecko Guide:Alternative Health & Wellness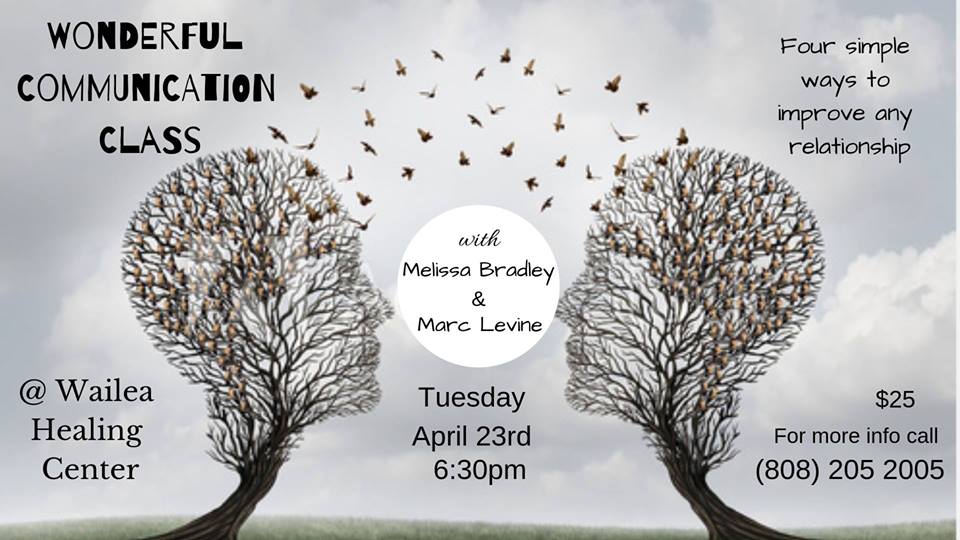 Event Details

Tuesday, April 23, 2019 at 6:30 PM – 8:30 PM

"5 Thumbs UP"

"I'll never forget it"

"We slept so peacefully last night"

One of our greatest gifts as humans can also be one of our greatest sources of confusion AND suffering!

Effective communication can make or break a relationship….we've all had enough life experience to know that!!!

In this fun, highly experiential workshop you'll learn four simple ways to improve your communication in business, personal, romantic, and even parent-child relationships. Imagine being able to cut through hurt, frustration, shutdowns… Instead of being emotionally triggered and running, hiding or fighting you'll be able to connect, to share your world, and to understand where they're coming from and feel light, confident, amazing while communicating.

The golden rule says do unto others as we would like done unto ourselves. It's a great rule assuming we are all alike. If you've ever communicated with another human in any relationship you know it's not true. We're very different…we have different perspectives, preferences…ways of living our life! And unfortunately, most of us were never taught how to communicate through differences – how to peacefully, easily step into each other's worlds. These simple tools allow each person to feel heard, seen, understood, and validated. It leads to more connection and win/win solutions.

This workshop is gently facilitated by two coaches who have been in a loving relationship together going on 5.9 years. They'll guide you to new practical tools that actually work while sharing examples from their own relationship taking the Mishegas (Yiddish for craziness) and turning it into Magic. Melissa Bradley is a life coach, reiki master with 23 years in corporate public relations and communications and Marc Levine is a leadership coach and improvisor with 20 years in corporate people development.
Time

(Tuesday) 6:30 pm - 8:30 pm
Location

Wailea Healing Center

120 Kaukahi St