21octAll Day28FeaturedSoulutions RetreatPersonal Growth Retreat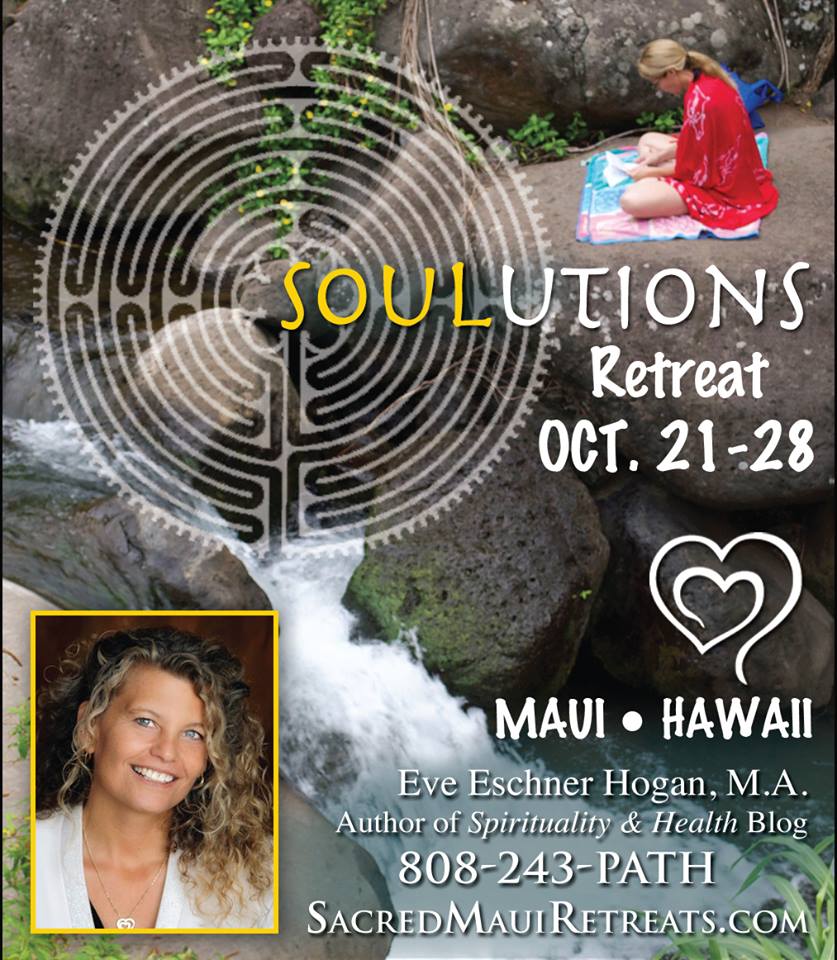 Event Details
Join us for the SOUL-utions Group Retreat on Maui, Hawaii
with Eve Hogan and Heart Path Journey's world-class practitioners
Oct 21-28, 2018
Not only will this retreat be a blast, but you will come away with Soul-utions for life:
Greater clarity with full access to your own inner guidance system
Strength to better handle all of life's twists, turns and transitions with courage and balance.
Access to peace in the midst of chaos
The ability to Thrive vs. Survive—live your life with purpose and joy!
Tools to create healthier relationships—these are the essential life skills they didn't teach you in school!
Mastery of "The Ripple Effect" —When you shift, the world around you shifts. The Ripple Effect starts with the stone thrown into the ocean. The stone is you. Your attitudes. Your habits. Your thoughts. Your beliefs. Your actions. This retreat will allow you to realize how powerful you are at transforming yourself, influencing others and making a difference.
Time

october 21 (Sunday) - 28 (Sunday)
Location

Heart Path Journeys

470 Kaluanui Rd.