02mar11:00 am1:00 pmKitten Baby Showerbaby kittne fostering eventGecko Guide:Non-Profit,Preservation & Conservation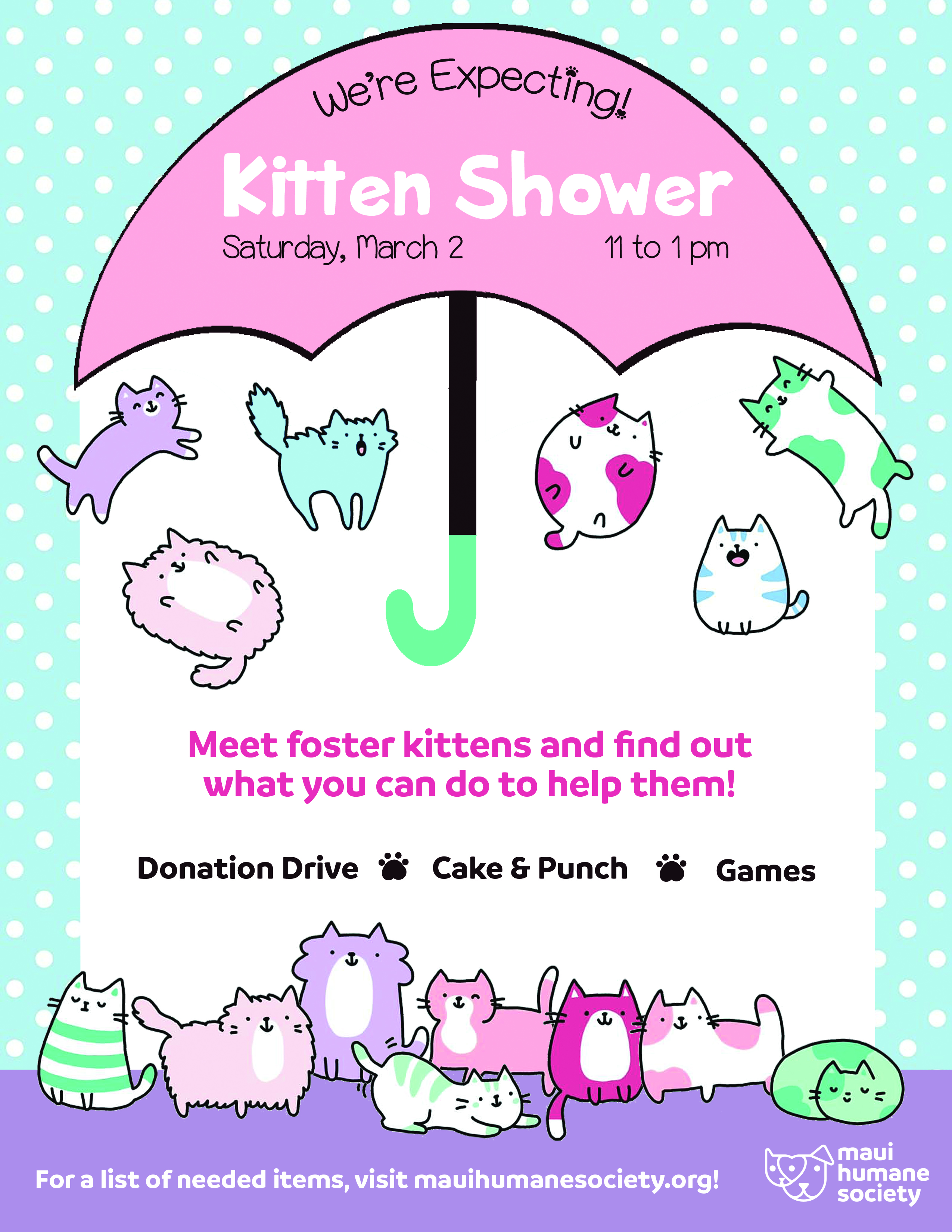 Event Details

Kitten Baby Shower on Saturday, March 2, 2019.

The Kitten Shower will run from 11-1pm at the Maui Humane Society and will include information about how to foster baby kittens during the upcoming kitten season. Attendees can meet some adorable kittens as well as see and participate in bottle baby demonstrations. There will also be games, prizes and cake for all.

MHS is asking everyone to bring a donated item to help ensure that they are prepared for the upcoming kitten season this spring. A list of these items can be found on the MHS website at mauihumanesociety.org. Items can also be donated online through the MHS Amazon Wishlist and will be sent directly to the shelter.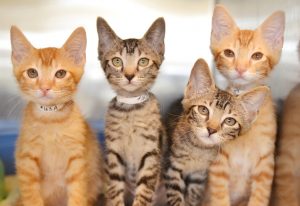 Last year Maui Humane Society placed 967 kittens in foster homes during the peak of kitten season (March 1-September 30, 2018). 160 of those kittens were bottle babies that required specialized care which is why foster homes are so desperately needed.
"We are committed to saving more of these babies this year than ever before," said Jerleen Bryant, CEO, Maui Humane Society. "We appreciate the support we receive from our community year round and we are especially grateful for our foster families who are willing to open up their hearts and their homes to these little ones."
For more information about Maui Humane Society or the Kitten baby Shower, please visit the Maui Humane Society website at: www.mauihumanesociety.org or call (808) 877-3680 ext. 3. Maui Humane Society is open 7 days a week from 11am-6pm and is located on Maui Veteran's Highway (formerly Mokulele Highway) between Kahului and Kihei.
Time

(Saturday) 11:00 am - 1:00 pm
Location

Maui Humane Society

1350 Mehameha Loop