18apr9:00 am11:30 amHawaiian Cultural Values TrainingLAHAINAGecko Guide:Culturally Significant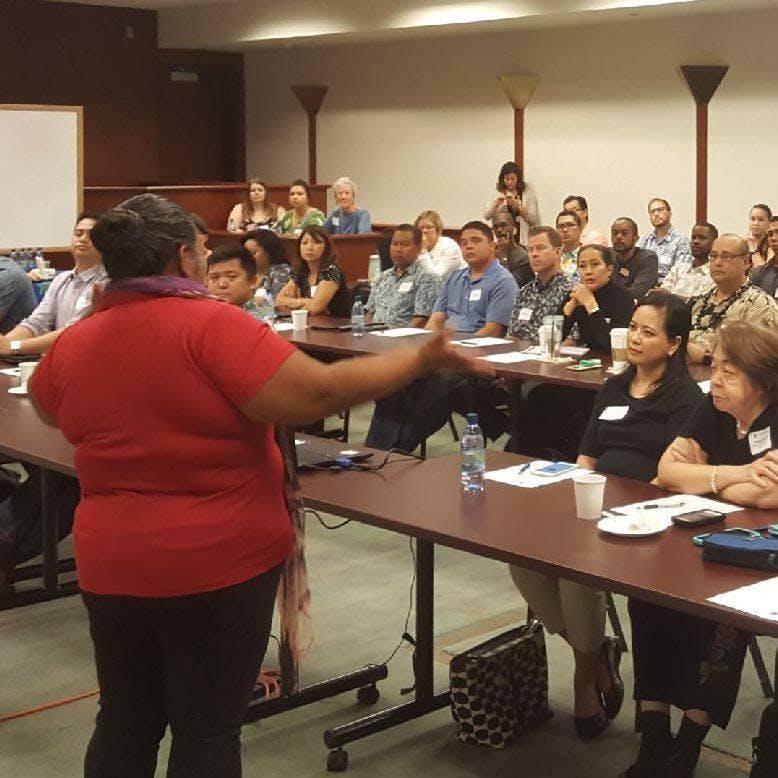 Event Details

Mahalo for your interest in this upcoming training opportunity for Lahaina – MAUI!
Date: 4/18/2019
Time: 9:00a-11:30a
Location: Kaanapali Beach Hotel, 'Ohana Rm, 45 Kai Ala Drive, Lahaina, HI 96761
Minimum number of attendees to hold this class: 20* If registration does not reach a minimum of 20 individuals the session will be rescheduled. Mahalo for your understanding!
Maximum number of attendees: 60
Curriculum is below:
Hoʻokipa: Hawaiʻi Style
This introductory 2-hour class will foster a sense of belonging, encourage personal initiative, and build a collective knowledge of the history of place. This class will equip the staff with the tools to ensure that visitors' needs are met with a high level of satisfaction and that their experience is healing and exemplary. The following concepts will be covered through the class exercises and activities.
Aloha: A foundational value and the core of hoʻokipa

Understand and live a deeper meaning of aloha as taught by Aunty Pilahi Pākī, one of Hawai'i's treasured kūpuna (elders).

Learn about the foundational values that support aloha.

See how the expression of each foundational value in our lives enriches us and others.

Understand Aloha as the essence of Hawaiian culture and the over-arching value of inclusiveness.

Understanding Hoʻokipa: Going beyond just saying Aloha

Exploring hoʻokipa (to host) as the Hawaiian model of hospitality.

Discusses the skill sets needed to manage the guest experience and to take the quality of the visitor experience to another level.

Discusses the emphasis which will be placed on the quality of the guest experience which depends on the relationship between the host, the guest, and the place and how it is to be deliberately managed.

Kuleana: A privilege and responsibility

Discusses effectuating kuleana by understanding its meaning through moʻolelo (stories).

Explores kuleana as the building blocks of responsibility and how it is deeply rooted to understanding ones "sense of purpose" in both life and work.

Objectives are to learn accountability, good work ethic, and dependability as a result of identifying ones kuleana.

Introduction to ʻŌlelo Hawaiʻi

Practice the piʻaʻpa, the Hawaiian alphabet. Learn proper pronunciation and the basics of the Hawaiian language.

Exercises include Hakalama drills, popular Oʻahu place names, and significant people in Hawaiian history.

There is no cost to attend the session however, you MUST be currently employed in the State of Hawaiʻi by an organization that is directly engaged in business within Hawaiʻi's visitor industry. Examples of these organizations include, but are not limited to; hotels, tours, activities, retail, transportation, etc. No childcare will be provided.

Parking is will be on own.

For more information, please contact Malia at (808) 628-6374.
Time

(Thursday) 9:00 am - 11:30 am