06apr7:00 pmFull Moon Labyrinth WalkSelf Discovery ExperienceGecko Guide:Alternative Health & Wellness,Non-Profit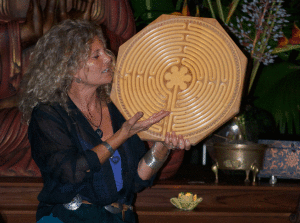 Event Details

2020 marks the beginning of our 24th year of offering full moon labyrinth walks on Maui! Labyrinth Facilitator and author of Way of the Winding Path, Eve Hogan, offers a presentation on the labyrinth and how to get the most out of walking it, followed by the walk of either or both the 11-circuit and 7-circuit labyrinths and a discussion.

Complimentary tea and hot chocolate are always served in the garden.

7:00pm –Whenever possible, we are serenaded by beautiful harp music by with world-class harpist, Irene Ryding.

7:30pm-9:00ish Labyrinth Talk and Walk with Eve Hogan (or special guest presenter)

Meditate • Mingle • Music!

Suggested Donation $10 per person


Please check the web site www.SacredGardenMaui.com or call 808-573-7700 for possible schedule changes.
Location

The Sacred Garden

460 Kaluanui Rd