23sep7:00 pm9:00 pmAutumn Equinox Sacred Sound & Cacao Ceremonysound healing, music and ritual Gecko Guide:Alternative Health & Wellness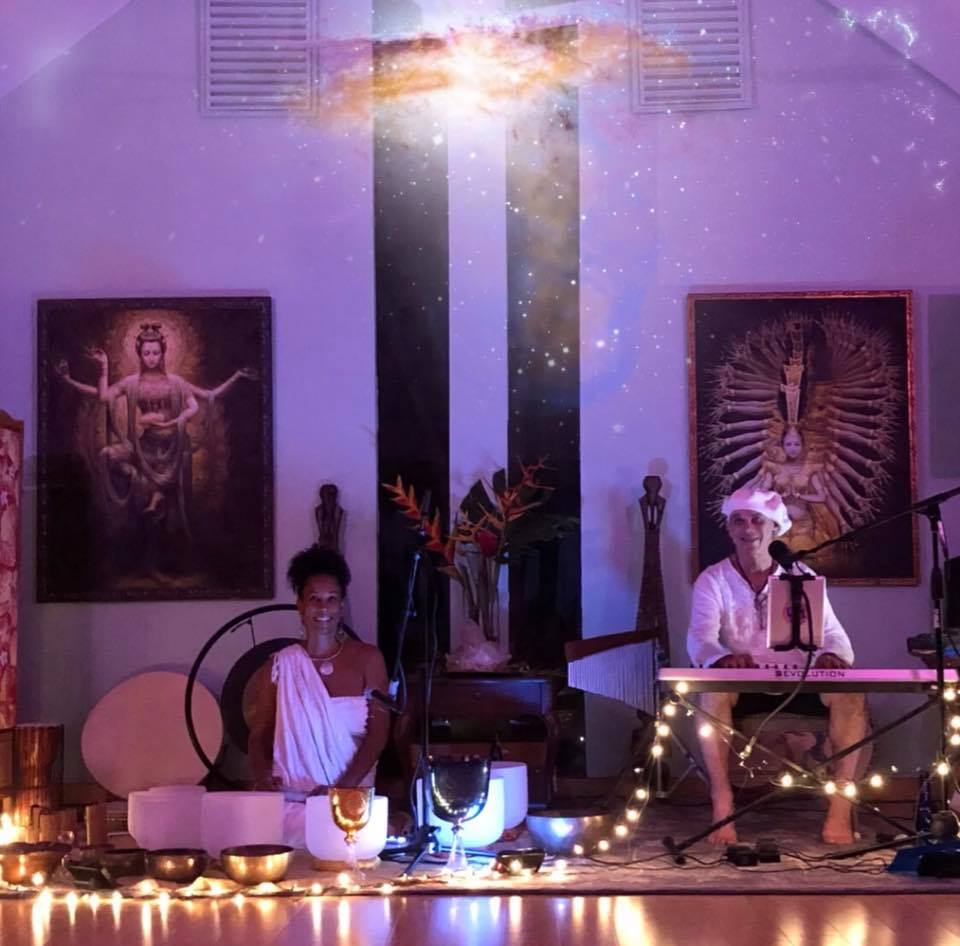 Event Details

Autumn Equinox Sacred Sound & Cacao Ceremony with Heather Salmon and Donny Regal at the beautiful Wailea Healing Center, Monday, September 23rd, 7pm.

Mystical Alchemy Ceremonies bring sound healing, music and ritual together in an inspiring and transformational way and incorporate sacred and uplifting music, guided meditations and the vibrational frequencies of 432 hz crystal singing bowls, Tibetan bowls, gongs, chimes, and rich soundscapes. Each ceremony includes an invocation, release process and sound bath to help align with the energies of the New Moon. Sound Healing is said to be the medicine of the future as science has proven that one can literally affect their DNA through the alchemy of sound, frequency and intention. As such, it is a powerful tool for transformation and manifestation. Innovative visionary mystics Heather Salmon and Donny Regal bring decades of experience as professional prayerformers, healers and agents of change.

SACRED CACAO
Sacred Cacao was first used as a health elixir and ceremonial medicine as far back as 1900 BC by the ancestors of Central America, the Olmec people, before becoming a ritualistic medicine used by the Aztec and Mayan cultures. Signifying both life and fertility, it was ingested by Royalty in ceremonial worship. Due to certain active ingredients that help release 'feel good' emotions, cacao is considered a heart opener. Creating feelings of emotional intimacy and pleasure which facilitate healing and transformation.

Our vegan Sacred Cacao is lovingly prepared with the finest organic ingredients and offered as cacao nuggets to be eaten.

Wailea Healing Center
120 Kaukahi St, Kihei (Maui)
$25 online in adv. or $30 at the door

Bring: Yoga Mat, Pillow, Blanket, Crystals to Charge and anything else to be comfortable

(Volunteer work trade positions available. Email BlackSwanTemple@gmail.com or call Heather at 808-269-4333)

Please arrive at least 10 minutes early to get situated as it can be disruptive to enter late.

WHAT TO BRING
Please make sure to bring a blanket or yoga mat (or both) to use for a cushion beneath you when you lie down. There are also couches that are ideal for people who need more support. As your body temperatures can drop when experiencing relaxation we recommended that you bring an extra shawl or blanket to cover yourself. We want you to stay warm and comfortable! A pillow for your head or under your knees, a covering for your eyes and a water bottle are additional items that can support your comfort.

WHAT TO WEAR
Comfortable clothing with layers that can provide warmth as needed.
Time

(Monday) 7:00 pm - 9:00 pm
Location

Wailea Healing Center

120 Kaukahi St