New Hawaii Inter-Island & Mainland Flight Options Available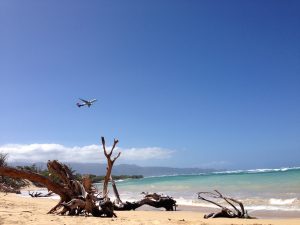 Many airlines fly to and from the Hawaiian islands daily but very few airlines offer inter-island flights at a reasonable price. When wanting to fly from one island to another the options have been limited for a long time.
We had Hawaiian Airlines or Mokulele Airlines to choose from and that was about it.
Southwest Airlines just announced they will be servicing flights between California and the Hawaiian Islands. Additionally, Southwest will will be flying passengers inter-island giving locals and tourists one more option when island hopping.
Southwest Airlines will fly passengers between:
Hawaii Airports:
MAUI, Kahului (OGG)
OAHU, Honolulu (HNL)
HAWAII,Kona (KOA)
KAUAI, Lihue (LIH) Coming soon
California Airports:
Oakland (OAK)
San Jose (SJC)
Los Angeles (LAX)
Ontario (ONT)
Orange County (SNA)
Long Beach (LGB)
Burbank (BUR)
San Diego (SAN)
In a price comparison for a round trip flight from OGG to HNL from 05/14/19 to 05/19/19
The lowest price available for these days regardless of flight times were:
$3,020 with American Airlines via Kayak.com
$166 with Mokulele via Kayak.com
$88 with Hawaiian Airlines via Kayak.com
$57 with Southwest Airlines via Southwest.com. Note: Southwest airlines is the only sales outlet for their flights so their flights will not show up on Kayak.com or other aggregators.
Baggage Fees –
When booking a flight we also need to factor in the cost of baggage fees these days. Do you remember the first time paying a baggage fee? I was flying home from California after celebrating my nephew's 16th birthday. It was Summer of 2006, the airline said the fee was to cover the higher than normal fuel cost. There was no baggage fee on my way to California but they got me with baggage fees on my return flight. It seems we have just gotten used to these fees, but is it right? When booking flights it is up to the traveler to decide how much extra weight they will be traveling with and factor in baggage fees when budgeting for flight costs.
Hawaiian Airlines – baggage policy:
When traveling to a neighbor island, 1st bag costs $25, 2nd bag costs $35.
When travelling to North America, 1st bag costs $30, 2nd bag costs $40.
International and first class travellers can check 2 bags free.
If your bag is over 50 lbs (23 kg), or if its length, width, and height added together are over 62 inches (157 cm), you may be charged an additional fee, on top of the normal bag fee.
Mokulele Airlines – baggage policy:
1st bag costs $20,  2nd bag costs $25 as long as the bags are no larger than 50 lbs and 45 linear inches.
A carry-on is free and can weigh up to 15 lbs and be no larger than 22"W x 14″H x 9″L.
Mokulele uses the Kahului commuter terminal so arriving for your flight is more relaxed in that you do not have to go through TSA.
They fly small planes so there are no flight attendants or restrooms so when you gotta go you gotta hold it.
Also be prepared to step onto the scale. They need to know the weight of each passenger and will assign seats according to weight.
Southwest Airlines – baggage policy:
Southwest does not charge their passengers a baggage fee for the first 2 checked bags per passenger as long as those bags are 50 lbs or less and 62 inches or smaller.
Excessive baggage or overweight baggage fees will apply.
It looks like there is going to be a little bit of competition between airlines serving the Hawaiian Islands. This may be a great opportunity for locals to visit friends and family on neighboring islands.  Visitors may be able save some money on flights that may be spent having one more fun experience in the islands, perhaps a fancy dinner,  ziplining, a massage, or a show at the MACC!
Hopefully, this blog will help someone find a more affordable flight and make visiting a friend or family member on another island possible. The co-creators at ConsciousMaui.com are constantly looking for ways to support those that are supportive of the island in sustainable ways. Please tell your friends about Conscious Maui and share us on social media. We look forward to meeting you.