ConsciousMaui.com Press Kit & Media Resources
Mission & Purpose
ConsciousMaui.com was born out of a desire to create awareness for Maui's small businesses that are committed to sustainability in the categories of Hawaiian culture, Eco-friendly, preservation and alternative health and wellness.
ConsciousMaui.com is a guide to conscious businesses, services, activities and events on the Valley Isle; it also features a blog, guide to volunteer opportunities, a curated surf & weather report and more.
---
Founder Information
ConsciousMaui.com was created by "Hoku" (creator and founder) who was raised on Maui. The website was officially launched on November 1st, 2018.
Founder Quote:
"Growing up on Maui as a child I experienced a natural connection to the land and water. Having moved away to go to college on the mainland and living the hustle and bustle of city life, I returned home to Maui with a different perspective. I had a greater appreciation for the understanding of sustainable living and the lifestyle I wanted to live and support here on Maui."
---
Latest Press Release for ConsciousMaui.com
Download a PDF version here: Concsious-Maui-Pressrelease-Nov-2018.pdf
Download a DOCX version here: Conscious-Maui-Pressrelease-Nov-2018.docx
---
Complete Press Kit
The PressKit is a ZIP file containing the latest Press Release as PDF and DOCX as well as all images and logos below.
Click here: Consciousmaui-Press-Kit-2018.ZIP.
---
Media Contact
Hoku (Founder and Creator)
Hoku@ConsciousMaui.com
(808) 866-0007
---
Social Media
ConsciousMaui.com Facebook Page
ConsciousMaui.com (Surf and Weather) Twitter Profile
ConsciousMaui.com Instagram Profile
ConsciousMaui.com Pinterest Profile
---
ConsciousMaui.com Founder & Creator "Hoku"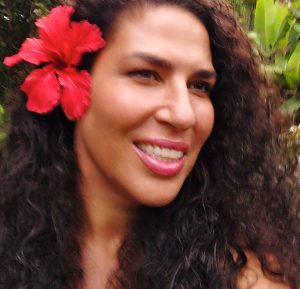 ---
ConsciousMaui.com Company Logo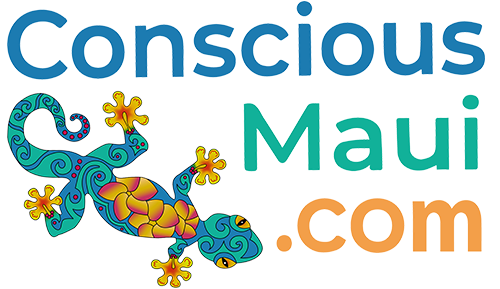 ---
ConsciousMaui.com Alternative Company Logos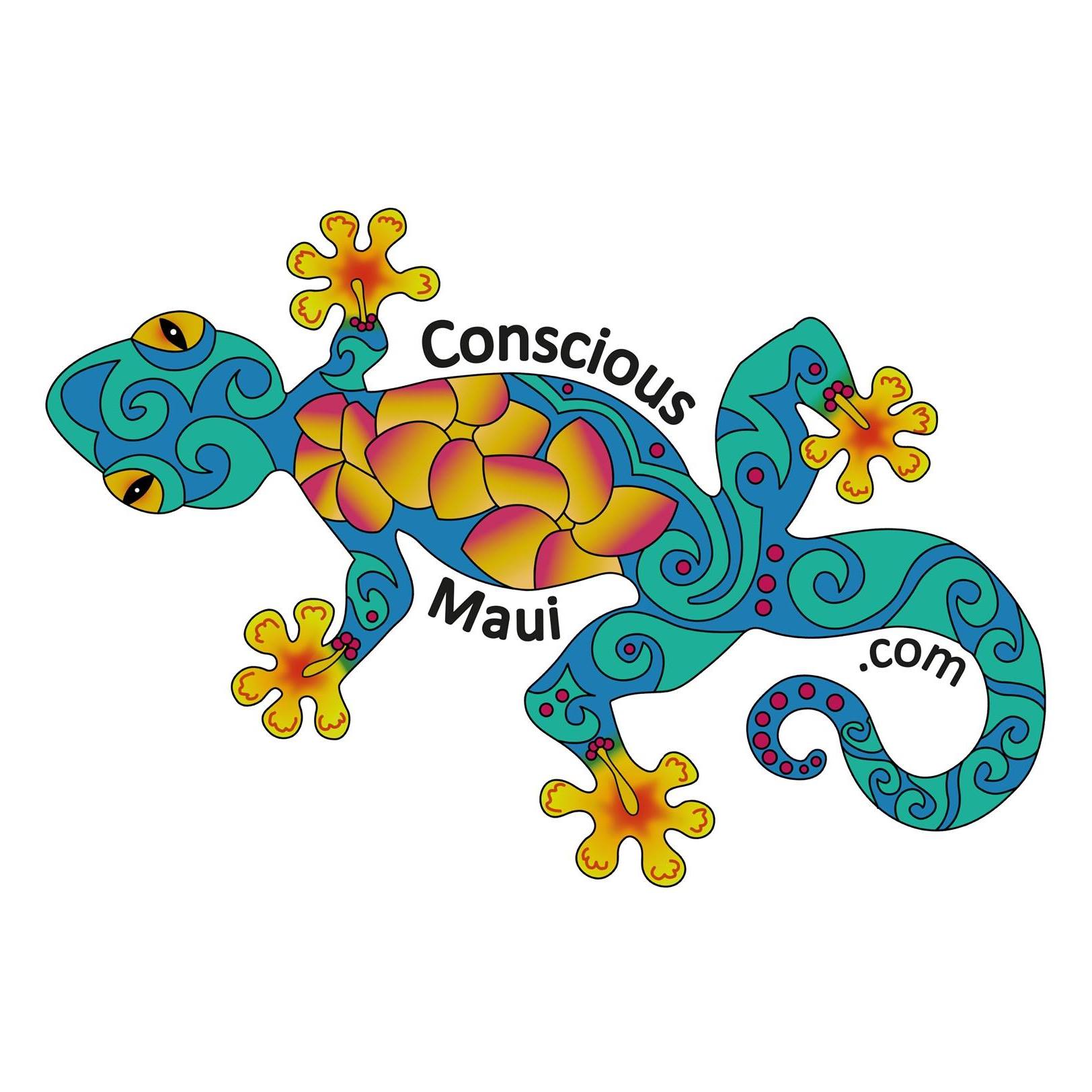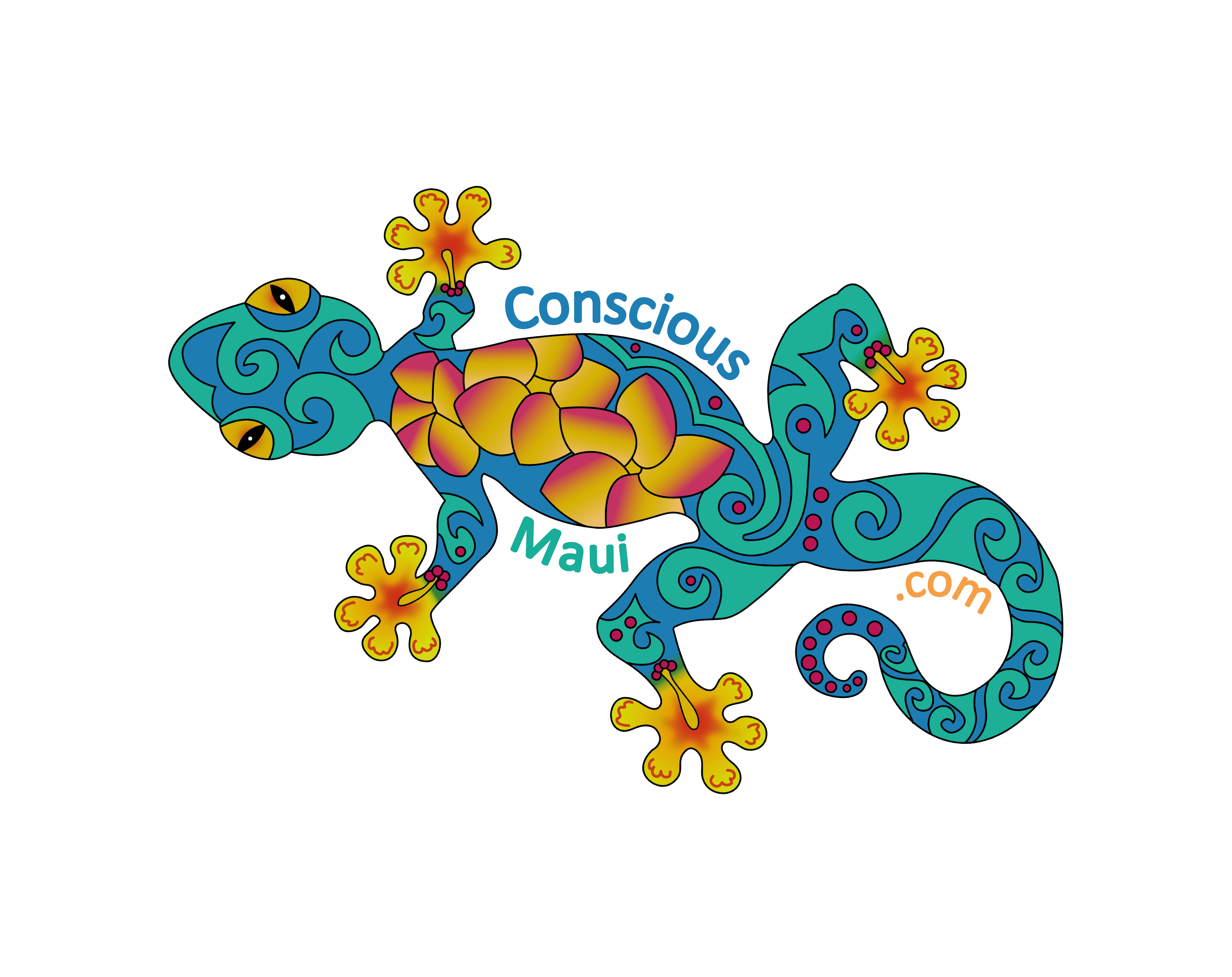 ---
ConsciousMaui.com Gecko Guide Complete

Feedback Quotes- Business Owner & Visitor
" As a business owner, finding ways to let the world know what services we offer is always a challenge. ConsciousMaui.com is a new resource; that not only serves the business owner but truly serves locals and visitors alike, assisting them to find the resources available. It's clear how their Webpresence and Social Media channels are helping my business create new connections and bring new customers," said Eve Hogan, owner of The Sacred Garden and Heart Path Journeys, offering healing retreats.. "Maui is a great place to heal; ConsciousMaui.com helps conscious vacationers find like minded people within our island community."
Eve Hogan was an early subscriber and was one of the first business owners to see the great value in creating a platform that serves not only our community on island but reaches out to the visitors that will support out local community. She is an author, teacher and owner of Heart Path Journeys, a retreat company, and the Sacred Garden, a non profit public garden.
"Maui is my favorite place to visit. I love using ConsciousMaui.com to plan my vacation. It features businesses that respect the beauty of the island, produce natural products and offer traditional cultural things to do. All the things I care about! I am also grateful that it features alternative health and spirituality practitioners and events. Visiting ConsciousMaui.com before I get to Maui helps me make the most of my time there." -Sheryl Pedersen
Sheryl Pedersen is a retired Canadian and conscious consumer. One of the intentions for ConsciousMaui.com is to encourage those visitors who care about Maui and will support our sustainability by supporting our local businesses and events.