ConsciousMaui.com One Year Anniversary
Aloha!  We are so excited to celebrate our first year online!  ConsciousMaui.com was born out of a desire to create a platform to support our conscious businesses, events and non profits that support Maui's sustainability.  We created this we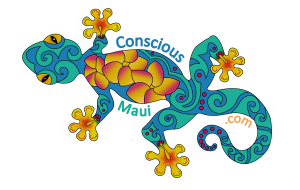 bsite to support and give greater exposure to those businesses and events that are making the choices to be sustainable and protect our environment and Hawaiian culture.
We have enjoyed so much getting to know our community better and supporting all the good things happening on Maui.  Thank you for spreading the word about our site and supporting all the wonderful things going on here.  Please feel free to contact us or like, follow or friend us on social media.  Facebook.  Twitter.  Instagram.
Want to learn more about our Gecko Guide? click Here.
Want to create a free standard listing for your business?  Or check out our options to upgrade?  click Here.
Have a story you would like to share on our blog or social media?  click Here.
Mahalo for a wonderful year!!  We are looking forward to many more!