World renown musician Uncle Willie K recently revealed that the cancer he had been publicly fighting has become terminal.  Even during this challenging time Willie has committed to 'keep on rocking'.  We share with you these few videos showing a little about his life and his musical excellence.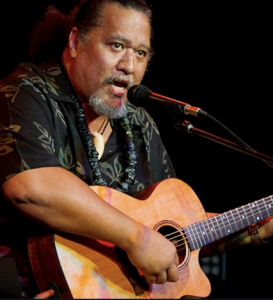 Born Willie Kahaialiʻi in Lahaina Maui, Willie has become a preeminent musician well versed in  many musical styles including traditional Hawaiian, rock, blues and even opera.  Willie is well known on Maui for his many stellar performances including his annual blues fest and his many collaborations with rock stars like Willie Nelson, Steven Tyler and Mick Fleetwood to name a few.
We encourage you to check out his performance dates on his website here: https://williek.com/show-dates/
You can also listen to more music by Willie K on his website here: https://williek.com/music/
We hope that you enjoy the music of this living legend.
Mahalo Uncle Willie K, we love, honor and appreciate you!
Willie K website- https://williek.com/