Posts in the 'Services' Category
Greetings earthlings! It is important that we continue to improve consistently in order to evolve. This is a great time to consciously empower one another and offer encouragement and support to everyone we encounter. Imagine a supportive environment where you were encouraged to thrive, a space where your peers lifted you up, imagine having the freedom to be who you really are.  What if you were able to accept others as they are. Would this encouragement make us better? Happier? I think it would. Our free flowing positive energy would be spent on creating and growing! What is better than that?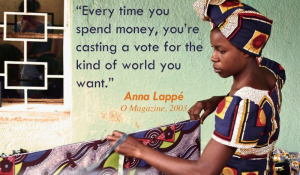 Everyone deserves fresh water, healthy organic food, comfortable clothing and safe shelter from the elements. We need to make sure that each of our needs are being met and that we are paying and being paid fairly. Sadly many of us are being exploited. Even today  some people are working long hours and barely making enough money to scrape by. This is a sad existence, this is not living. But it does not have to be this way.  Companies care about profits thus the most powerful vote we have is the vote we make when we spend our money.  If you don't stand for it don't buy it. When participating in a capitalistic society it is only fair that working people receive a reasonable wage for the services and products they provide.  We should expect to pay others what we would want to be paid for providing the same services. Our time is equally valuable.