Posts in the 'Eco-land Care/Landscaping' Category
One thing is for sure practicing mindfulness makes us all feel better. There are so many ways to be mindful. We can be mindful of nature, the safety of animals, the health of our environment and of course we can all be considerate and mindful of one another. We are all deserving of respect and mindfulness. No one is better than anyone else we are all here together so let's make the best of it.  Here are a few ways to take care of the land, nature and each other on Maui.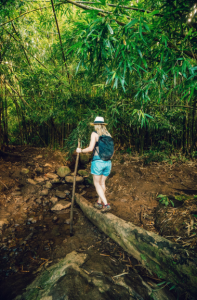 1. Stay on the trails. This is for your safety and the protection of nature. Many of the trails on Maui are very challenging on their own. Our mud is thick and slippery so wear good hiking shoes, take a good look at those shoes and know they will never look the same after they get stained with Maui mud. Hiking poles may also be your friend when adventuring here.
2. Keep your vehicle on the road. Unless pulling over for emergency vehicles or to allow faster traffic to go by. Let's keep the cars on the road in order to protect natural habitat and plant life.
3. Take ownership of your garbage – Take your trash with you. If it can be carried in, it can be carried out. Isn't it nice to experience a pristine natural view? When going on adventures around the island you may see something that was accidentally dropped by someone ahead of you. GO ahead and pick it up because somewhere along the way you have also accidentally left something behind that had to be disposed of by another.
4. Respect Animals – Observe wild animals from a distance as to not upset or disturb them. The Hawaiian Monk seal may look like a harmless creature but it can inflict quite a nasty bite if it feels threatened. Our beach is the seal's bedroom, this is where they come to sleep, so if you come across a resting seal move away quietly. NOAA, The National Oceanic Atmospheric Association, recommends maintaining a distance of 150 feet away from the seals.
5. Show love for plants and trees. Plants and trees have feelings too. Please refrain from carving your name, initials or anything else into the trees and bamboo. Imagine how much lovelier it would be if this were to stop.
6. Shop with reusable cloth bags – never settle for single use plastic. Many stores on Maui sell these amazing souvenir shopping bags. And the reusable nature of Read more »
Greetings earthlings! It is important that we continue to improve consistently in order to evolve. This is a great time to consciously empower one another and offer encouragement and support to everyone we encounter. Imagine a supportive environment where you were encouraged to thrive, a space where your peers lifted you up, imagine having the freedom to be who you really are.  What if you were able to accept others as they are. Would this encouragement make us better? Happier? I think it would. Our free flowing positive energy would be spent on creating and growing! What is better than that?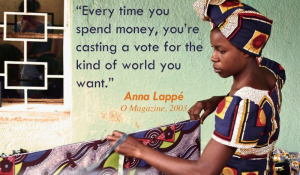 Everyone deserves fresh water, healthy organic food, comfortable clothing and safe shelter from the elements. We need to make sure that each of our needs are being met and that we are paying and being paid fairly. Sadly many of us are being exploited. Even today  some people are working long hours and barely making enough money to scrape by. This is a sad existence, this is not living. But it does not have to be this way.  Companies care about profits thus the most powerful vote we have is the vote we make when we spend our money.  If you don't stand for it don't buy it. When participating in a capitalistic society it is only fair that working people receive a reasonable wage for the services and products they provide.  We should expect to pay others what we would want to be paid for providing the same services. Our time is equally valuable.