Posts in the 'Land' Category
Maui vacation coming up? Get packing! What to Bring.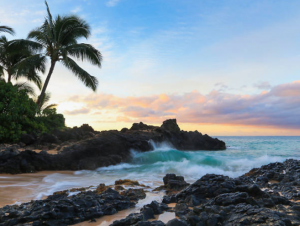 So, you have decided to visit Maui! Maybe for the first time or maybe you visit frequently. You have reserved the perfect Hotel or Bed and Breakfast, the Rental car is all lined up, and Plane tickets?  Yes!
To ensure your time in Maui is the best it can be read on to find out what you will want to have and why. I didn't bother listing all the stuff you need, you know the stuff you have to have no matter where you go, things like toothpaste, medicines, and identification.
Here are the items that deserve serious consideration when filling up your suitcase.
1. Comfortable footwear –
Keep the feet happy and the body will follow. On Maui, we wear slippahs, (aka flip-flops, thongs) almost exclusively. If you are self conscious about your feet you may want to get a pedicure before your trip. Guys this means you too. Slippers or slippah are great because they go on and off easily. We don't wear shoes in our homes here, if you are visiting the home of a local be prepared to leave your footwear at the door. Read more »
A big part of living in tune with the planet is taking care of your own body, this body is…