Beach Cleanup App- Connecting Made Easier
When it comes to protecting and conserving our environment there are so many aspects that need to be attended to every day.  One of the ways we encourage people to get involved is by volunteering their time; and one of the fun ways to help save the environment here in Hawaii is by volunteering for a beach cleanup.  Because we have so many beaches throughout Hawaii we regularly put them on our events calendar.  Now it's even easier to find a beach cleanup wherever you are by using a the new CleanMyBeach App.
A teen from Oahu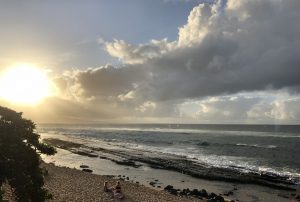 has contributed to our community (and the world) by making this App that allows beach cleanups to be easier and more accessible.  Arjun Sharma, a high school junior, was inspired to create the app after seeing the effects of human pollution on the world and oceans.  "I have traveled to many countries and seen first hand the large amounts of trash produced by mankind everyday around the world, a great percentage of which is plastic that ends up in the ocean over time. Living in Hawaii grew in me my passion for ocean conservation. After participating in a few beach cleanups organized by the local aquarium and other organizations, I realized that there was no good way of addressing the problem at it's source in the local community.", Sharma explains.
It is estimated there has been 6.95 Billion tons of plastic produced worldwide.  Only 9% has been recycled and 12% incinerated (also causing potential environmental harm).  Which leave 79% ( over 5 billion tons) to go into landfills or in our natural environment.  We have talked about this in previous posts but just as a reminder; it can take up to 150 years to breakdown a plastic water bottle.  Many people don't realize that if you do not recycle, it goes into our landfill here on Maui.
"That's why I decided to tackle the issue by creating CleanMyBeach, an app that aggregates beach cleanups created by people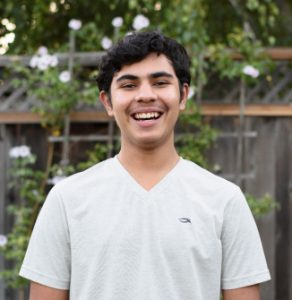 across the world through visual integration with Google Maps. My hope is that the app can raise awareness about plastics and pollution in local communities, while simultaneously being effective on a global scale.", shares Sharma.  "CleanMyBeach allows individuals and organizations alike around the world to interact with members of their local communities through public beach cleanups, increasing the scope and influence of any beach cleanups that are completed through visual integration with Google Maps. Social media integration has already been implemented in the app, allowing friends to be invited to increase the app's impact. In the future, users will also be able to connect with platforms such as Facebook and Google to increase the ease of signing into the app. CleanMyBeach also has an educational aspect through its promotion of cleanliness, recycling and facts about ocean pollution and what can be done about it, in addition to increasing awareness on the detrimental effects of pollution on aquatic life. CleanMyBeach help in making beaches and oceans around the world cleaner, one plastic bag at a time.", states Sharma on his website.
"CleanMyBeach serves to benefit a wide variety of people and organizations through its beach cleanups. Aside from the practical benefits of beach cleanups for the environment, ocean cleanliness, and marine animal health; beach cleanups can be a powerful tool for a community, by uniting members over a shared goal of improving the environment and their own land.", expresses Sharma.  We agree that volunteering for beach cleanups have multiple beneficial effects; protecting our environment, connecting with one another and creating community.  In particular, Sharma hopes students will get involved.  "CleanMyBeach encourages students to volunteer their time towards playing an active role in cleanups, which are both socially and environmentally beneficial, in addition to promoting time in nature and away from electronics. Increased awareness is an additional benefit of CleanMyBeach, providing students with more knowledge on ocean pollution and how it affects aquatic life, would be one of the most compelling reasons for schools to endorse and promote the app, hopefully changing their perspective on the significance of their actions.", says Sharma.
There is also a greater opportunity with non profit organizations to utilize this as a tool for coordinating cleanup efforts.  Sharma encourages any organizations that regularly hold beach cleanups to contact him directly to talk about partnering opportunities and discuss the impact that this application can have on your efforts.
Please support our environment by volunteering or hosting an event.  You can contact Arjun Sharma directly through his website-  https://cleanmyproject.wordpress.com/     or download the app here-  https://play.google.com/store/apps/details?id=com.cleanmy.myapplication
We are grateful for individuals who bring their talents to creating solutions that help us support and protect our environment.  It is wonderful that we have young people, like Arjun, contribute and make a great impact.  If we all do a little, we can do a lot!
To find out more about protecting Maui's environment click Here
To find a beach cleanup on ConsciousMaui.com events calendar click Here
To find out more places to volunteer on Maui click Here
Please check out this short video about the CleanMyBeach App