Beach Buddies- Take a Rescue Dog Out for the Day!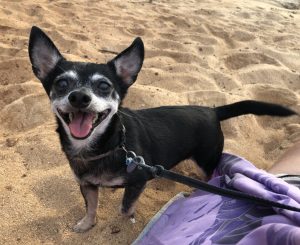 Frequently when I am out walking my rescue pup at the beach visitors will comment to me how cute she is and how much they miss their pets they left at home. I always let them know that our Maui Humane Society has a program where you can take a dog that is up for adoption out for the day.
Beach Buddies is a wonderful program that provides all you need (treats, leash, bowl etc.) to take a furry friend to the beach with you or hiking or wherever you want to go. It helps the dogs greatly by providing exercise, an opportunity to socialize and being seen by a potential forever family. It provides the companionship and fun that visitors miss when they are away from their own fur babies.
This is also an amazing opportunity for Maui residents who love animals but can't commit to an animal full time to enjoy time with a four legged friend and give them a break from their shelter environment. If you enjoy taking care of an animal you can also become a foster volunteer to a dog in need.
So on your next trip or day out to the beach, consider sharing your time with a deserving dog who will be grateful for your time together!
Check out more about the Beach Buddies Program Here.
Check out foster opportunities Here  or other ways to volunteer Here.
If you don't have time to volunteer, please consider making a donation Here.
Interested in supporting other animals? Check out other opportunities Here.