Surfrider Foundation shares the following 10 Ways to Ditch Plastic.  Please join the International Coastal Cleanup Day September 21, 2019 by volunteering at a beach cleanup near you.  On Maui you can join Surfrider Maui chapter cleanup Here or find other cleanup locations by going to our events calendar Here.  For national Surfrider beach cleanup locations go Here.
For more information go to Surfrider.org.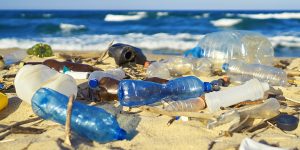 You and I both know that plastic pollution entangles, chokes and kills marine life, pollutes our beloved ocean and just won't go away – EVER! And what's toxic for our ocean is just as toxic for human health.
It's time to break up with plastic. Here are 10 ways to let go of an unhealthy relationship with plastic:
Choose to reuse. Opt for cloth bags and metal or glass reusable bottles instead of plastic shopping bags and bottled water.
Pack a plastic-free lunch. Say no to individually wrapped snacks, plastic baggies, single-use utensils and plastic bottles. Opt for a durable lunch box or bag, packed with wax bags, a refillable drink bottle and a reusable fork and spoon instead.
Bring your to-go mug. Using a mug at your favorite coffee stop, smoothie shop or restaurant is a great way to reduce lids, plastic containers or plastic-lined cups.
Protect our coasts one meal at a time. Look for Ocean Friendly Restaurants that pledge to reduce their plastic use. Check out our list here.
Know better, do better. Seek out alternatives to the plastic items that you rely on. Enjoy drinking with a straw? Use a reusable stainless steel straw. Using plastic wrap for leftovers? Try reusable cloth food covers coated with beeswax instead instead.
Recycle. If you must use plastic, try to choose #1 (PETE) or #2 (HDPE), which are the most commonly recycled plastics. Avoid plastic bags and polystyrene foam as both are rarely recycled.
Say bye to beads! Those pesky little plastic microbead scrubbers found in beauty products slip through water treatment plants. They can also look just like food to some marine animals. Opt for products with natural exfoliants, like oatmeal or salt, instead.
Volunteer at a beach cleanup. Surfrider Foundation chapters regularly  hold cleanups to reduce the plastic that is already littering our coasts. Find your local chapter to learn when their next cleanup will happen!
Ban it! Support plastic bag bans, polystyrene foam bans and bottle recycling bills.
Support Surfrider's fight against plastic pollution. Make a donation today!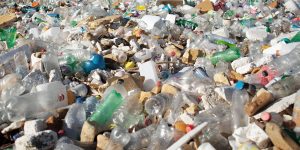 To become a member of Surfrider Foundations Maui chapter please click Here.
To volunteer for Surfrider Foundations Maui Chapter click Here.
To find monthly Maui beach cleanups go to our events calendar Here.
To find other opportunities to volunteer on Maui click Here.